David
David was born in September 1984, some 10 minutes after his sister, Laura, much to the delight of his Dad, Paul. As babies, David & Laura had a neat double-act. She didnít speak, so he spoke for her. She refused to eat, developing a neat trick of projectile-vomiting her baby milk that the little girl in The Exorcist would have been proud of, whilst David had double-helpings Ė or refused to eat at all.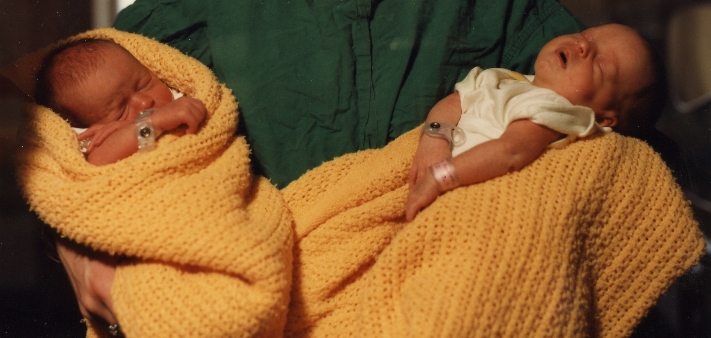 They both had eye problems caused in part by being premature, and the operation on Davidís eye was not as successful as his sisterís, leaving him needing to wear glasses in order to avoid a rather dramatic-looking eye wobble. He soon developed his own style of glasses fashion, somehow managing to make a completely straight pair of glasses look lob-sided. Coupled with his big grin, it made him an instant favourite with everyone we met.
As he grew up, it became apparent that he didnít inherit his Dadís workaholic nature (something Iím glad to say Iíve now recovered fromÖEd) as schoolwork and homework often came second best to messing about with his mates. As we always said, as long as he was healthy, happy and a nice person, it didnít matter too much Ė and as he grew up into a young man it was clear he was just that. At the various New Yearís Eve parties at home, David was part of our group of friends, and so it was no surprise that shortly before his 17th birthday, and after his GCSE exams, I asked him to join me on my first real tour of Europe. For 3 weeks we travelled round on my Kawasaki ZX9R, taking in the Pyrennes, crossing France, into Italy and down to Rome, back up through the Alps where we met up with some friends before finally heading home through Germany. The trip still remains one of my happiest memories.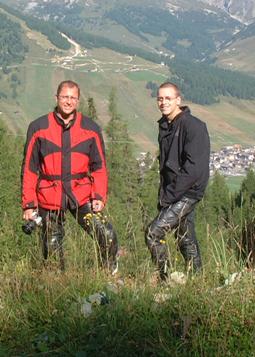 Sadly, though, David was taken from us on 3rd July 2004, aged just 19. He was staying with some friends at a flat in Oldham, and had returned home from work to get changed before meeting his mates in the local pub. Weíll never be certain of what happened next, but a couple of distant acquaintances turned up, and one of them took an ornamental sword from the wall and went berserk. David suffered fatal wounds and the 2 lads escaped with an X-Box and his mobile phone. They were quickly found and one pleaded guilty to murder and is now serving a life sentence. The other received a sentence for robbery.
Losing a child is not something any parent should ever have to go through. His loss will never leave me, but my memories of him are very strong, and I know that if he were still here, heíd be as excited about our trip as we areÖ who knows, he might even have wanted to come and join us Ė riding his own bike this time, as he complained about sore knees for almost the entire time in 2001!